Cisco Unified Wireless Network is a set of interconnected elements that work together to deliver a unified enterprise-class wireless solution, including:
scalability,
network manageability,
security,
control wireless network, users and their traffic.
Devices in Cisco Unified Wireless Network:
Access Points (Cisco Aironet 3500e)
Network Controllers (Cisco 5500 Series Wireless Controller)
Mobility Services Controllers (Cisco 3310 Mobility Services Engine)
Software (Cisco Wireless Control System)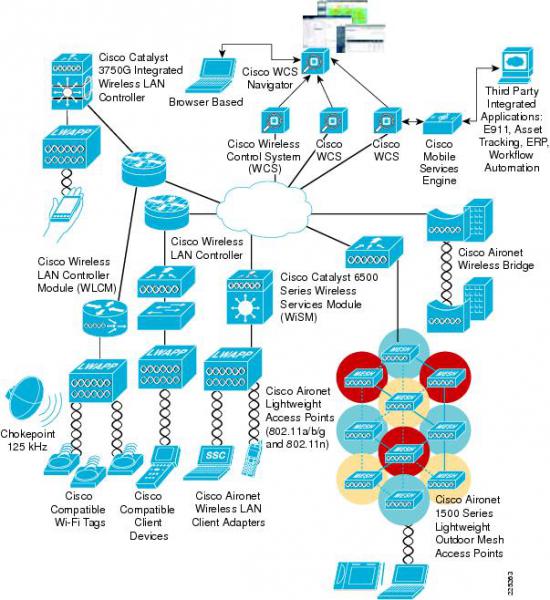 Cisco CleanAir technology integrates spectrum analysis into wireless access points to provide real-time always-on visibility into external non-WIFI sources of interference. Addictional chipset (SAgE - spectrum analysis engine) is used in-parallel with the WiFi chipset. SAgE is responsible for measuring, identyfying and classifying sources of non-WiFi interferences, such as phones, microwave ovens, while all WiFi signal is passed to WiFi chipset, if the incoming energy is recognized as this type of signal (specifically the WiFi preamble).
Air quality index (AQI) is an inverse measure of how much interference is in the environment. Air quality is at 100% when no interference is present, and is reduced based on energy strength and duty cycle (airtime occupied) by interference sources. Each CleanAir device report AQI value, so channel on which AccessPoint works could be quickly changed if necessary. Integration of Access Points and Wireless Controller leads to providing advanced and robust network with automatic channel management.
Every interference source is marked with Pseudo - MAC. Information about interferences, that come from different access points are merged in wireless controller, and correctly presented in Wireless Control System Software.
Access Point may work in two modes:
* Local Mode AP (LMAP) – serving clients on it's assigned channel and monitoring the Spectrum on that Channel only,
* Monitor Mode AP (MMAP) – do not serve clients, provides full time scanning on all channels.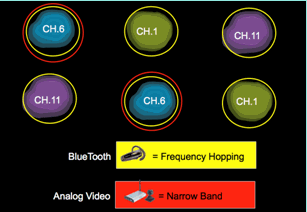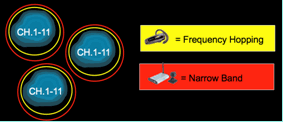 Cisco 5500 Series Wireless Controller

Interference Detection and Classification
AirQuality Reports management
Access Point operating channel management
Is able to force wireless clients to change associated AP and change AP's signal power, usefull especially when there is too many clients associated to one AP, e.g. conference room
Rapid Update Mode) and Event-Driven Radio Resource Management
Security policies management
Access Point Cisco Aironet 3500e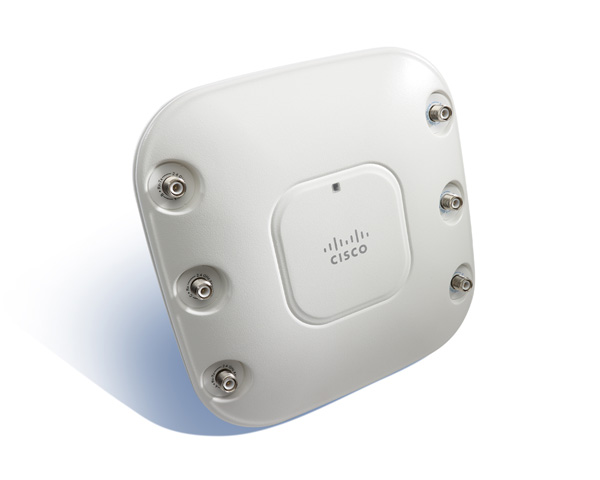 802.11n performance is nine times the throughput of existing 802.11g networks
Cisco CleanAir Technology
802.3af Power over Ethernet
External antenna connectors
Wireless Security
Intrusion Dectection and Analysis in Wireless Intrusion Prevention System
Zarządzanie kontami użytkowników - Cisco NAC Guest Server 3315

Cisco Wireless Controll System - Software

comprehensive management platform

Monitoring network, users, interferences, wifi coverage
Managing devices and security policies
Reporting
Network planning
WiFi troubleshooting