Cisco Show and Share provides means to share video content through web sites and to let people gather around published videos. It features most of what one could expect from modern community portal focused on user-provided videos, i.e.
searching for content (both basic and advanced)
filters and views for lists of content
comments
tags
associating videos
support for recording video
basic editing tools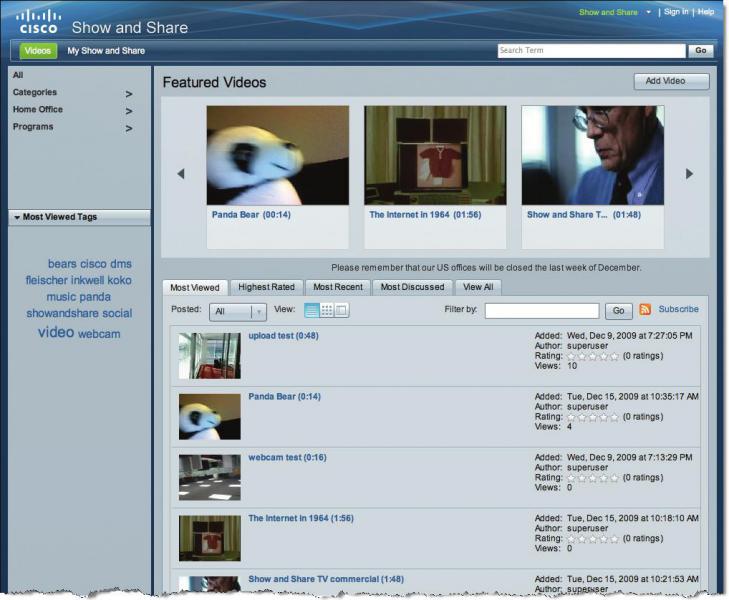 Recording is supported directly within Cisco Show and Share when USB camera, USB microphone or embedded webcam is used. When it's not enough, user may use other software. Editing tools comprise clipping, splitting, adding transitions, slide synchronization, etc.
Some other features are available as well:
notifications whenever new content appears
support for author-provided text transcript of the video
serving content-related files
support for slides associated with the video content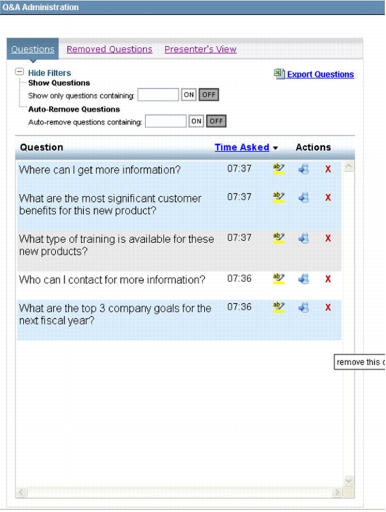 Cisco Show and Share has a modular design. By itself it is not a standalone solution, as it require some base components to be present. Other components may extend its functionality. The most user-noticeable extension is perhaps due to Live Event module. With Cisco Show and Share augmented with mentioned module, live webcasts become available, and seer can participate two ways:
by asking questions through a chat
by voting in live polls
This way live webcasts are no longer limited to one-sided communication, but become an event that users may actively take part in.