Videoconferencing systems are currently not widely used, but steadily gaining popularity and can be anticipated that in a few years will become the standard in communications. Modern videoconferencing systems provide extremely realistic impression of the presence of people who physically can be located anywhere in the world, with access to Internet. This is possible because of the latest technology in acquiring, processing, transmission and playback of multimedia data in High Definition.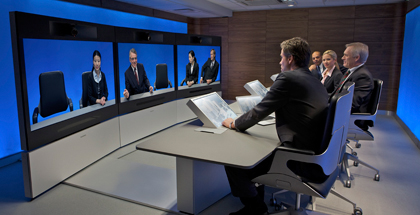 TANDBERG Telepresence is the latest generation of videoconferencing systems. TANDBERG is a provider of professional solutions for various industries, and offers some of the best teleconferencing systems for efficient transmission and perfect reproduction of audio and video in real time with virtually no noticeable delays. Additionally, these systems provide the ability to communicate and display text, and a joint analysis of multimedia presentations.
Endpoints are devices seen and used by users. They include large screens with high resolutions (HD 1080p), cameras in HD, microphones providing almost studio quality sound and many more. An example of devices integrating the above-mentioned features are a set of TANDBERG Profile 52" Dual and personal videophone EX90 held by the Department of Computer Science.
Infrastructure hidden behind the screens seen by is very modern and technologically advanced. Department of Computer Science has modern codecs (C40 and C60) for processing, coding and transmission of multimedia data in a very high quality. Equally important are the elements of the entire infrastructure connecting servers, video conferencing VCS (Video Communication Server) and the MCU (Multipoint Control Unit) in charge of managing many participants in one conference, rules of their participation in the conference and also provides data encryption. Available to staff and students is the MCU 4510 (series 4500).
Despite the high complexity of the infrastructure for video conferencing, management is done using the powerful application with intuitive user interface, such as TANDBERG Management Suite.
Available equipment:
TANDBERG Profile 52" Dual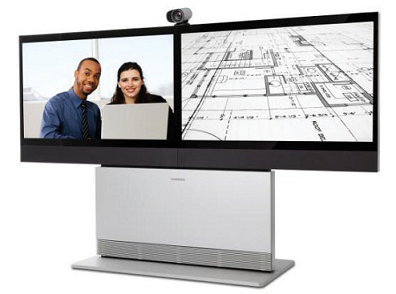 Integrated system with 1080p widescreen LCDs, PrecisionHD 1080p camera,

Allows smooth collaboration in HD with frame rates up to 60 fps at 720p.
MCU 4510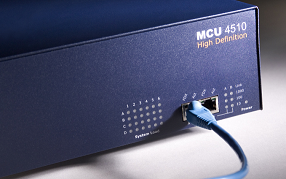 MCU 4510 (Multipoint Control Unit) can connect up to 20 videoconference participants in one or more simultaneous conferences,

Equipped with built-in streaming server, streams video for up to 40 recipients (unicast) or to unlimited number of recipients (multicast).
Codec C40 and C60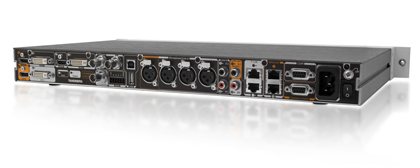 C40 and C60 Codec allows signal processing and conversion between audio-video standards and a network interface, i.e. Ethernet,

HDMI and DVI modern video interfaces, image resolutions up to full-HD: 1080p,

Complies with H.323 protocol which now is widely used for multimedia communication,

Supports many audio and video encoding and compression standards.
Selected benefits:
Possibility to watch recordings of interesting lectures and presentations of invited guests

.

Participation in international projects and videoconferencing with any other scientific centers

, as it is

not necessary for them to have the specialized equipment (equipment for videoconferencing is available at our university

).

Opportunity to learn about

Tanberg

Telepresence in the laboratories

, a chance

to know their functions and organization, and then

to

use this knowledge in practice

.

Access to materials and recordings anywhere

,

using mobile phones

.

For more information see TANDBERG website (http://www.tandberg.com).