The Google Anita Borg Memorial Scholarship 2012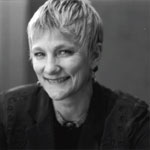 Dr. Anita Borg (1949–2003)
Anita Borg believed that technology affects all aspects of our economic, political, social and personal lives. A technology rebel with a cause, in her life she fought tirelessly to ensure that technology's impact would be a positive one. It was this vision that inspired Anita in 1997 to found the Institute for Women and Technology. Today this organization continues on her legacy and bears her name, The Anita Borg Institute for Women and Technology (www.anitaborg.org).
We are pleased to announce the Google Anita Borg Memorial Scholarship: Europe, the Middle East and Africa. Multiple scholarships will be awarded based on the strength of candidates' academic performance, leadership experience and demonstrated passion for computer science.
A group of female Bachelors, Masters and PhD students will be selected from the applicant pool. Each scholar selected will receive a EUR 7,000 scholarship. All recipients and finalists will be invited to visit a Google office in Europe for a networking retreat.
Who should apply?
Deadline to apply:

Candidates must:

Be a female student enrolled in a Bachelors, Masters or PhD programme (or equivalent) in 2012/2013.
Be enrolled at a University in Europe, the Middle East or Africa (citizens, permanent residents, and international students are eligible to apply)
study Computer Science, Computer Engineering, Informatics, or closely related technical field)
maintain an excellent academic record

1st February 2012
Complete details at: